Sell your music online
Release your music on label Oclassica and get it on iTunes, Google Play, Amazon, Tidal, Spotify and other services.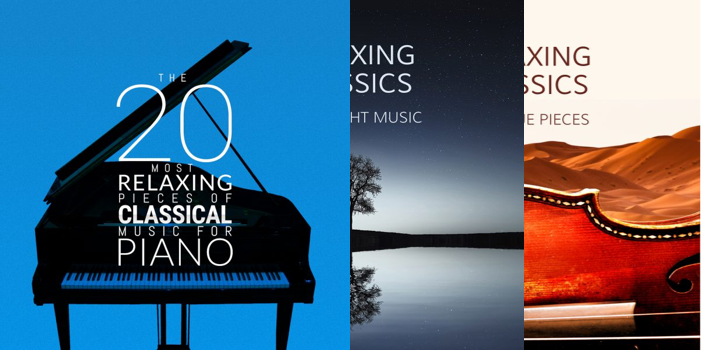 Solo albums
We will prepare your album for release: correct metadata, assign ISRCs and UPC/EAN-13 codes, create suitable cover art and deliver it to all major digital stores and online services worldwide, including iTunes, Amazon, Google Play and dozens of others. We also collect YouTube royalties. Your album can be advertised in Oclassica catalog and presented in our compilations.
Why compilations?
Compilation is a great way to sell your music online. In most cases the greater revenue for our artists is derived from the sales of compilations. The more compilations contain a track that belongs to one artist, the more revenue. This also increase your  visibility for you as an artist. We can put your recordings in perfectly selected track lists of digital compilations. Compilations of classical music are very popular among people who just started to discover the world of classical music.
Your music on view
Daily recommendations of music to over 8,000 followers in Twitter and 13K likes on Rachmaninov page on Facebook.
Pixel perfect cover art design
Great digital cover artwork design is crucial for a digital space. Album artwork should look clear and attractive in thumbnail size. We are ready to share our knowledge and experience in designing of artworks for digital albums and develop an artwork in accordance with the requirements of digital stores.
At glance
You keep 100% of rights
Compilations increase online sales of your music
Your music released on a label
Free ISRCs, UPC codes
Genres: Classical, Classical Crossover, Jazz, Instrumental Pop Music
Specifications for audio recordings
High Resolution Audio is gaining popularity. There is no a single standard for high resolution audio formats but we recommend to make audio recordings in two most commonly used formats: 24 bit / 96 kHz (3.2 better compared to the CD) and 24 bits / 192 kHz (6.5 times better compared to the CD) . Modern studio equipment usually supports these formats. The minimum acceptable quality of audio files remains the same and corresponds to the usual audio CD quality: 16 bit / 44.1kHz.
How to contact Oclassica?
You can contact us by E-mail: contact@oclassica.com
Please note: The content of this page is not a public offer.