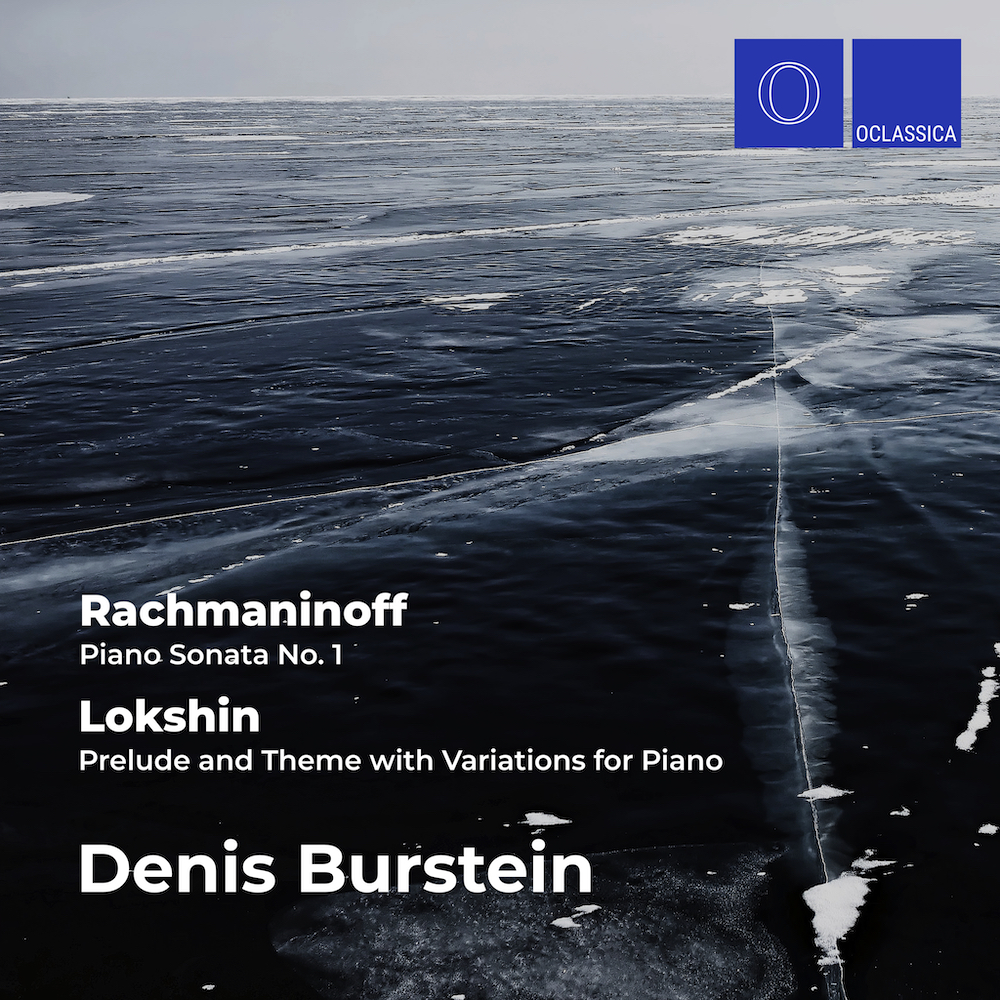 Rachmaninoff: Piano Sonata No. 1 – Lokshin: Prelude and Theme with Variations for Piano
Artists: Denis Burstein
Composers:
Rachmaninoff
Product type: digital download album
Track List
Sergei Rachmaninoff: Piano Sonata No. 1 in D Minor, Op. 28: I. Allegro Moderato

Sergei Rachmaninoff: Piano Sonata No. 1 in D Minor, Op. 28: II. Lento

Sergei Rachmaninoff: Piano Sonata No. 1 in D Minor, Op. 28: III. Allegro Molto

Alexander Lokshin: Prelude and Theme with Variations for Piano (Not available for purchase on Oclassica)
Overview
The names of Rachmaninov and Lokshin are peculiarly entwined through their life circumstances: Rachmaninov was forced to emigrate after the Bolsheviks coming to power, whereas Lokshin was defamed by the KGB and his works had not been performed until lately.
Alexander Lokshin (1920 – 1987) was born in Biysk (Western Siberia), in Russia. A student of a great Russian composer, Nikolay Myaskovsky and a great composer of his time, he was highly spoken of by Shostakovich. Tragically, he was not appreciated in his lifetime due to his lack of compromise with the Soviet regime. Ungrounded accusations amounted to slander, Lokshin was persecuted by the KGB his music being rejected by the censors. For decades, his name was in oblivion both in Russia and in the West.
Prelude and Theme with Variations for Piano were composed in 1982. The short piece is uniquely like a drop of water reflecting the whole world of the composer with all the distinguishing images and touch.
Unlike Lokshin, Rachmaninov's early lapse in career did not undermine his further success. The composer has been known worldwide for his fundamentally Russian style and passion. Presented in this album Piano Sonata No.1, which was originally themed after Goethe's tragic play, Faust, is one of the woefully underperformed works of the master. Denis Burshtein, who was first introduced to public as young genius and has since grown into an accomplished musician, performs this piece with exceptional projection and understanding.
Read more about Denis Burstein.
Make music yours again
Three easy steps
1. Buy album
Choose among available options: MP3, CD-qiality or Hi-Res format.
2. Download
Complete purchase and download audio files.
3. Listen & Enjoy
Upload files to your device and enjoy listenning.
Did not find the music you like? Try keywords describing emotion, instrument, movement or occasion
Recommendations of classical music
Get music recommendations, special offers, release announcements by joining our newsletter