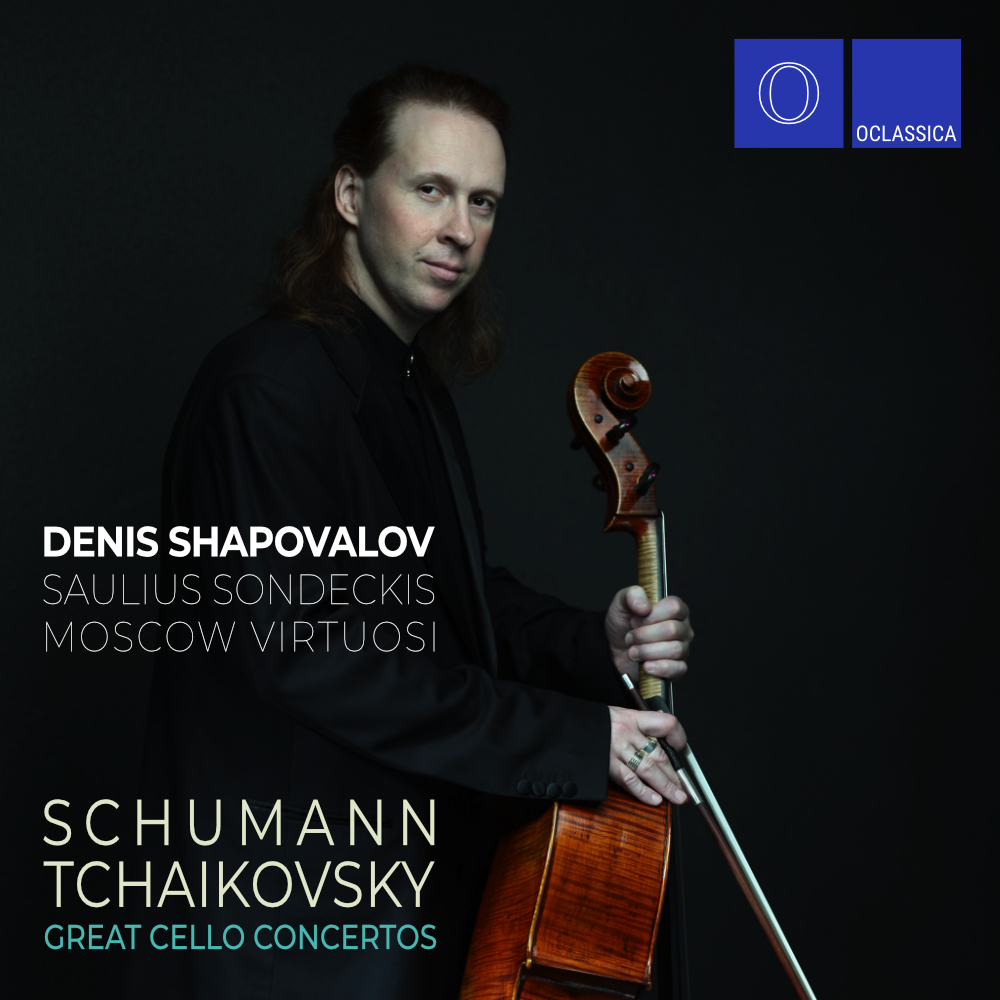 Schumann & Tchaikovsky: Great Cello Concertos
Artists: Denis Shapovalov, Saulius Sondeckis & Moscow Virtuosi
Composers:
Schumann
Tchaikovsky
Product type: digital download album
Track List
Robert Schumann: Cello Concerto in A Minor, Op.129
Piotr Ilyich Tchaikovsky: Variations on a Rococo Theme for Cello and Orchestra, Op.33

Piotr Ilyich Tchaikovsky: Nocturne in D Minor for Cello and Оrchestra op. 19, No. 4
Overview
Denis Shapovalov recorded the repertoire which earned him a Gold Medal at the legendary Tchaikovsky competition 15 years ago.  The maestro's passion for the music of romantics is what makes the album to reach the deepest emotions of each listener.
Schumann's Cello Concerto, "Variations on a Rococo Theme" and Nocturne by Tchaikovsky was recorded with renowned conductor Saulius Sondeckis and "Moscow Virtuosi" Chamber Orchestra, where Denis Shapovalov began his professional career in 1996.
Starting from June 8, 2013, the birthday of Robert Schumann, the album is available at all major digital download stores and streaming services world wide.
Did not find the music you like? Try keywords describing emotion, instrument, movement or occasion
Recommendations of classical music
Get music recommendations, special offers, release announcements by joining our newsletter