Track list
Frédéric Chopin: Four Ballades: Ballade No. 1 in G Minor, Op. 23: Largo [sc_embed_player fileurl="http://www.oclassica.com/preview/romantic-piano-essentials/01fourballadesballadeno1ingminorop23largopreview.mp3″]
Frédéric Chopin: Étude Op. 10: No. 12 in C Minor: Allegro con fuoco [sc_embed_player fileurl="http://www.oclassica.com/preview/romantic-piano-essentials/02tudeop10no12incminorallegroconfuocopreview.mp3″]
Frédéric Chopin: Études, Op. 25: No. 11 in A Minor [sc_embed_player fileurl="http://www.oclassica.com/preview/romantic-piano-essentials/03tudesop25no11inaminorpreview.mp3″]
Frédéric Chopin: Études, Op. 25: No. 12 in C Minor [sc_embed_player fileurl="http://www.oclassica.com/preview/romantic-piano-essentials/04tudesop25no12incminorpreview.mp3″]
Robert Schumann & Franz Liszt: Widmung [sc_embed_player fileurl="http://www.oclassica.com/preview/romantic-piano-essentials/05widmungpreview.mp3″]
Franz Liszt: Années de Pèlerinage: 1e Année: Suisse, S.160: VI. Vallée d'Obermann [sc_embed_player fileurl="http://www.oclassica.com/preview/romantic-piano-essentials/06annesdeplerinage1eannesuisses160vivalledobermannpreview.mp3″]
Franz Liszt: Hungarian Rhapsody No.12, S.244/12 [sc_embed_player fileurl="http://www.oclassica.com/preview/romantic-piano-essentials/07hungarianrhapsodyno12s24412preview.mp3″]
Johannes Brahms: 2 Rhapsodies, Op.79: II. Molto passionato, ma non troppo allegro [sc_embed_player fileurl="http://www.oclassica.com/preview/romantic-piano-essentials/082rhapsodiesop79iimoltopassionatomanontroppoallegropreview.mp3″]
Sergei Rachmaninoff: 6 Moments Musicaux, Op. 16: No. 3 in B Minor [sc_embed_player fileurl="http://www.oclassica.com/preview/romantic-piano-essentials/096momentsmusicauxop16no3inbminorpreview.mp3″]
---
Life bestows us with lots of wonders and opportunities such as a chance to enjoy with astonishment and excitement the ways true talent emerges, develops and brightens up. Each and every time it turns to be unique, beamy and special. True beauty is whatever one have ever seen or fathomed life keeps on sharing new gifts and wonders. In fact, there are lots of classical music performers among pianists. Many of them are extremely successful. However, with all diversity of names personality and talent of Vladislav Mikhalchuk stand out as for any God-gifted man.
Naturally, aptitude is complemented with years and years of patient yet enormous efforts and toil. This is a combination unleashing upon us every couple of months new verges of avalanching talent of extraordinary young pianist.
While marvelous and authentic generation of «tricenarians» – Polina Osetinskaya, Andrew Gugnin, Lukas Geniusas and other masters – are there we evidently witness the emergence of those in their twenties reshaping profoundly conventional interpretations and performance of piano master-pieces, being bold enough to approach seemingly holiest of all in classic music and – piercing through centuries and generations – making a kind of special friends with the great ones, inhaling new life and new vibrance in their heritage.
Vladislav Mikhalchuk is the brightest of this rising generation. I've been blessed to have several occasions of working with this outstanding piano player experiencing new, never seen before images of light-weight, young at heart Bach, nothing of canonical and textbook case; wise and philosophical Chopin full of high-pitched drama; surprisingly deeply enigmatic, epic and metaphysical Liszt – and so forth. Actually, all those attributes are to be distributed differently when talking about those classics in a conventional manner. It is the very crucial point in that miracle taking place each time once we are face to face with Vladislav Mikhalchuk and any composer whose heritage the young pianist handles and caresses.
Once one of colleagues of mine gave a rather intriguing definition of the phenomenon of Maestro Yury Temirkanov. He said the great conductor appears "to storm into music from other dimensions, to see it absolutely unlike the others all together and to unveil for us things we never even notice with customary performance." I dare claim the same when it comes to Vladislav Mikhalchuk and his works.
It's worth also to mention that Vladislav Mikhalchuk is a performer with unique technique, utterly original, ever improving, and in many ways as I see it embodying along with unwitnessed interpretations a turn to novel performance, new, wise and powerful, truly revolutionary pianism and, eventually, new culture of classical music performance in Russia and globally.
Recent album by Vladislav Mikhalchuk released under a well-known brand of Oclassica is totally perfect and amazing and the musician progress is more than convincing. Nevertheless, I'd like to recommend Lizts's Obermann's Valley. Each time Vladislav performs it turns into sensation and overwhelming triumph. Just as everything the young genius is bestowed with (and is successful in).
We can just celebrate our Universe begets yet new talents even now referred to as the present and the future of world music and keep diligently following creative ways and developments of this young yet exceptional musician wishing him all possible success.
Daniel Agron
Play-writer, director, producer
℗ & © 2017 Oclassica SIA.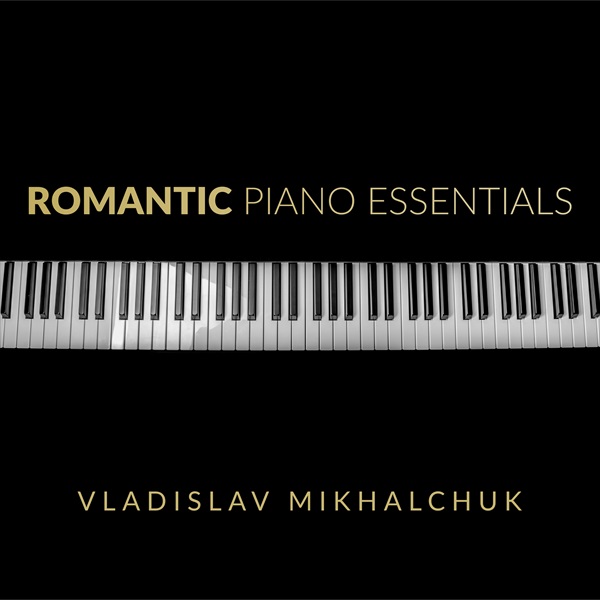 Start listening on